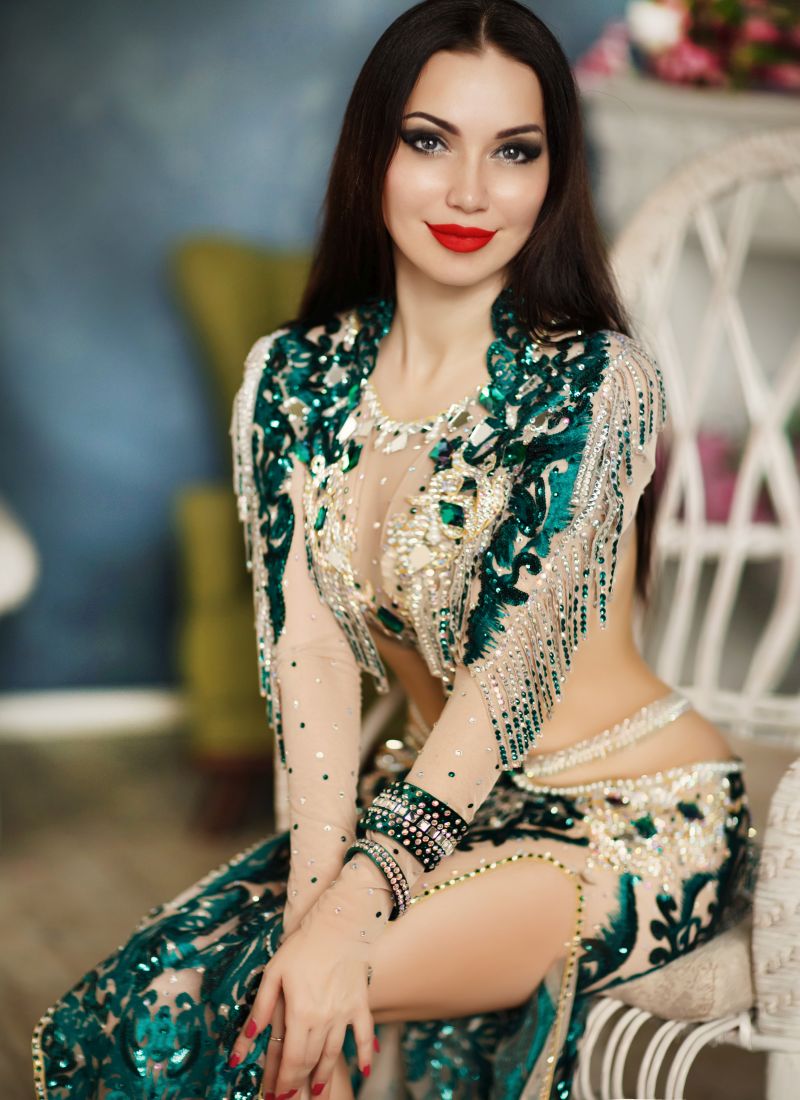 Marta Korzun is a belly dance star from Ukraine, one of the most prestigious master teacher and bellydancer in the world.
She is a unique performer and teacher of Raks El Sharqi, has her own unique individual style.
She started her career in 2006. During this time she was taking part in different competitions in Ukraine and abroad, including Cairo.
She attended a lot of workshops with such a great masters of oriental dance as Kazafy, Raqia Hassan, Mahmoud Reda, Khaled Mahmoud, Randa Kamel, Wael Mansour,Yousry Sharif, Aida Nur, Lubna Emam, Amir Thaleb, Hatem Hamdy and many others, including Ukrainian famous teachers.
From USA to Japan, from Europe to Australia - her work is known and loved all over the world! Beautiful lines of hands, sculpted accents, spectacular posture and of course the extraordinary charisma! All this just make you fall in love with Marta and recharge a lot of energy !!!
Variety of movements, exclusive technique, complex elements in the hips (and belly), beautiful and exquisite work hands - all this Marta.

She is magnificent, talented and fascinating dancer! Do not miss the opportunity to learn from the best to upgrade your own style of dance!
- World Champion 2011 in oriental dance among professionals (Italy)
- Coach of multiple Champions of the World, Europe, Russia and Ukraine, winners of the European Cup
- Champion of Ukraine 2006
- Judge of the International category IDF
- Organizer of the festivals "Bellydance Drive" and "Arabesque"
- Teacher in 58 countries of the World
- Creator of author's educational courses for dancers and teachers of oriental dance.
- Head of the school of oriental dance "Tiara" (Sevastopol, Crimea)