Magic Bellydance Accessory Workshop with Evgeniya Valu
Bellydance Stage Props Dance workshop by Evgeniya Valu, on 25/03 in Coventry!

Want to try different bellydance props and to learn how to dance with them? Love beautiful veils and wings but not sure how to handle them?
This workshop is for you!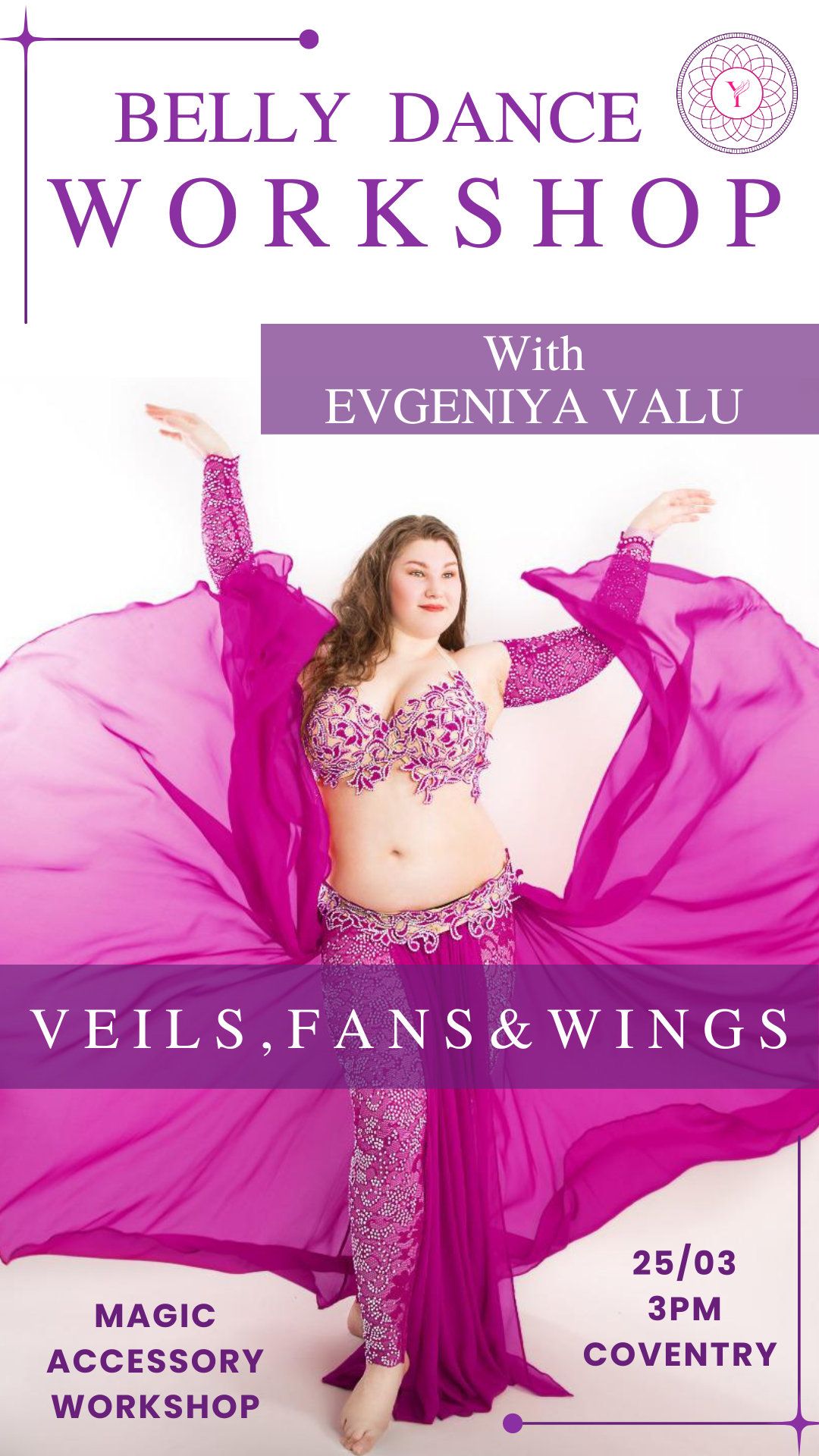 You will have an opportunity to see and to try the full vibrant variety of beautiful Bellydance props of different shapes and sizes. Prepare yourself for an exclusive choreography adapted for THREE different props - veil, fans and isis wings.
You will also see in gorgeous action props as veil-flags, veil-voi, flying UV silks, hand-painted extra large wings and gigantic fans.
This is a joyful, healing and extremely satisfying experience that is completely unique to the world.
As a BONUS you will all get a PDF file with the links to trusted prop sellers. This doc will save you months of reliable quality retailers research.
Duration of the workshop 2 hours
3-5PM
Early Bird price until 12/02 FEBRUARY
£40
Regular price £50 until 24/03 March
At the door £60
Please bring your veil and fan veil if you have any. If not, there will be limited items available.
There will be an option to go for a light dinner together after the workshop and to ask more questions about the dancing props in bellydance (food is not included in the workshop price and should be covered separately)
To register:
Whatsapp 07464799469
Or email j.yallar@gmail.com