`Ghazala` Pre-recorded Workshop
This tutorial was made for students of Yallar BellyDance and immediately was labelled as `Fun` and `Fat burning` dance.
Mix of Sexy pop Belly dance, Hip hop and Dabke will challenge you to explore your technique and stamina in one class
Level:
Intermediate, with some knowledge in bellydance or any other dance style
Who is it for:
Dancers who would like to challenge them selves and try to mix different dance styles in one

Dance teachers who would like to do Fun group choreography

Everyone, who would like to get toned, fit and energies while having fun
Costumers feedback: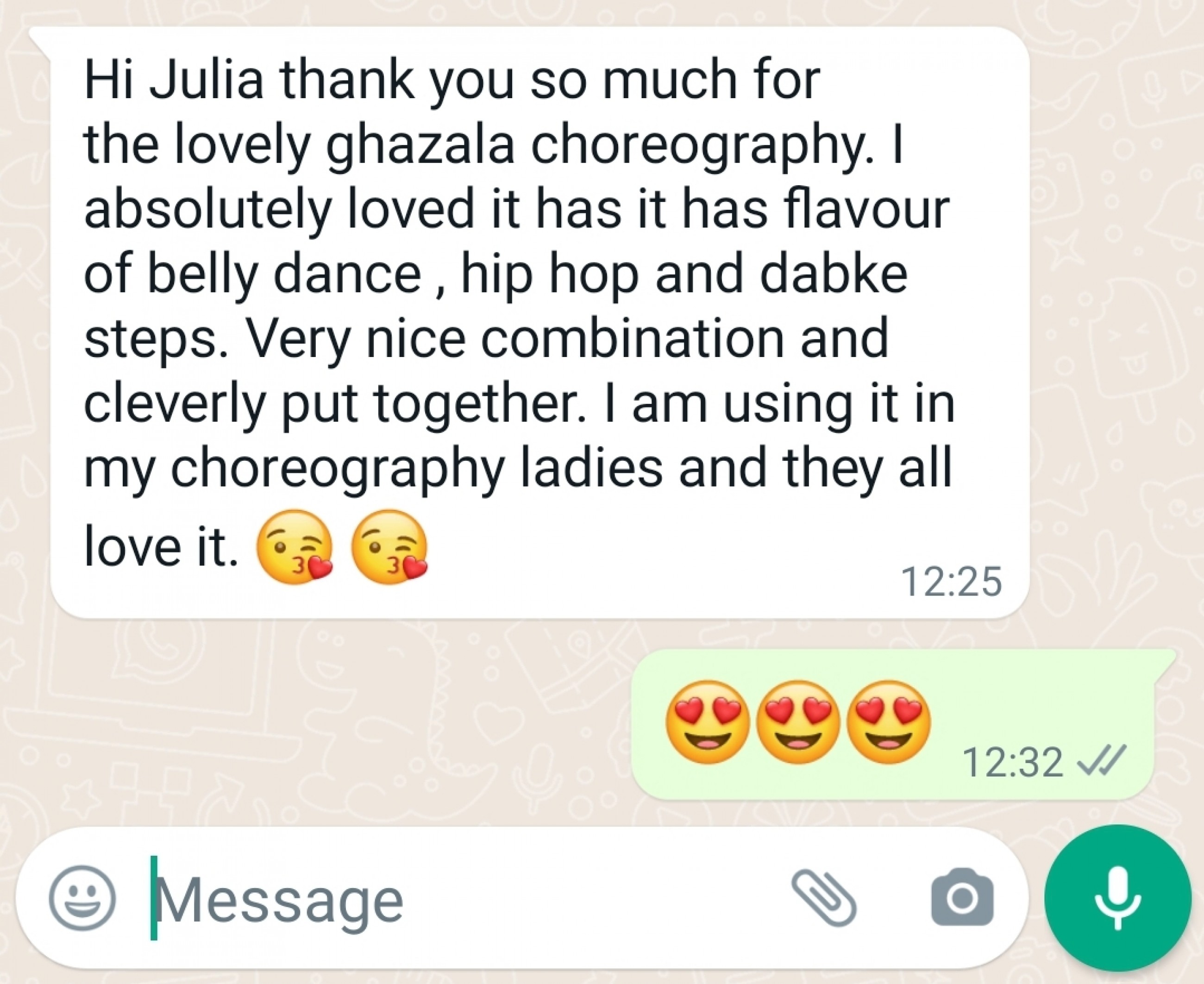 Duration:
The class is 1,5 hour long
Price: £20
SPECIAL Offer
First 5 ladies will get a unique opportunity to get help with the dance progress from Yallar!
Send your progress video and get feedback on how to improve your technique and general dance impression on the choreography!
Hurry up!
How to book
Please email me to
to get the workshop, all the information and support