Marta Korzun in London 25th of June
Marta Korzun is coming to London!
Sunday 25/06/2023
As our Spa retreat in Coventry was sold out within 2 months, and we just physically couldn't accommodate all of Marta`s fans, we decided to organise separate Workshops in London!
This is a perfect opportunity if Coventry is way too far for you, but you still want to dance and learn from international superstar teacher such as Marta. Read more about Marta here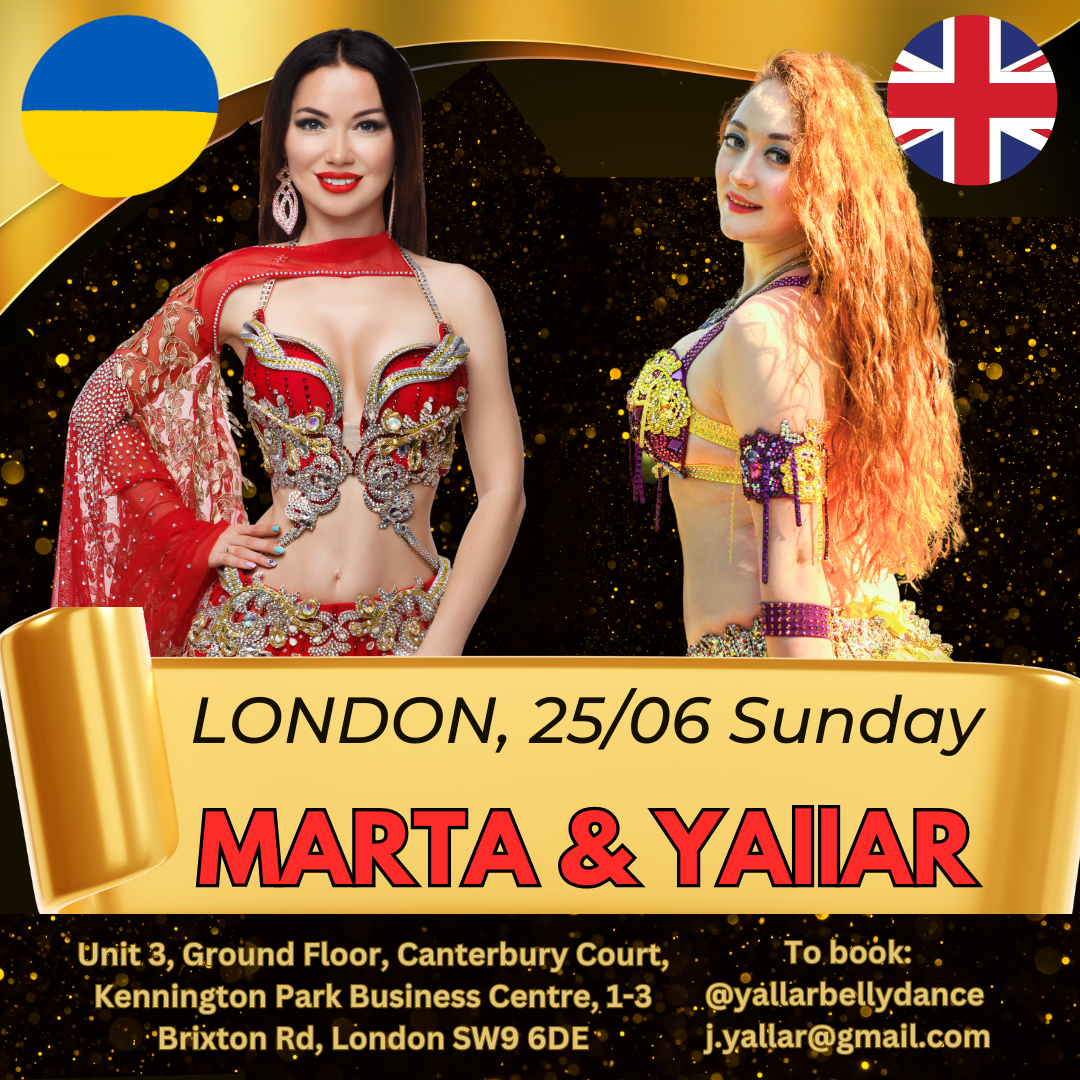 There will be total 3 workshops:
Marta will be teaching 2 and
Yallar will be teaching 1
Workshops start at 10.00 am. Themes to be confirmed
Workshops will progress from intermediate to advance so any level will find their best format.
Classes will be held in Flow Dance London, just 3 min walk from Oval Tube station
Address: Unit 3, Ground Floor, Canterbury Court, Kennington Park Business Centre, 1-3 Brixton Rd, London SW9 6DE
Prices:
There are several price options. Want to have it all and for the cheapest price? Wait for a flash sale, made especially for our most loyal and quickest participants! Get the best for lessJ
The prices will progress closer to the date, so make your move quick. Please note, that the payments are final and can`t be returned. But the spot can be transferred to another particiapnt.
Each workshop is strictly limited to 20 participants, so when it's full –it's full.
To book your place
Whatsapp 07464799469 Yallar
Or email